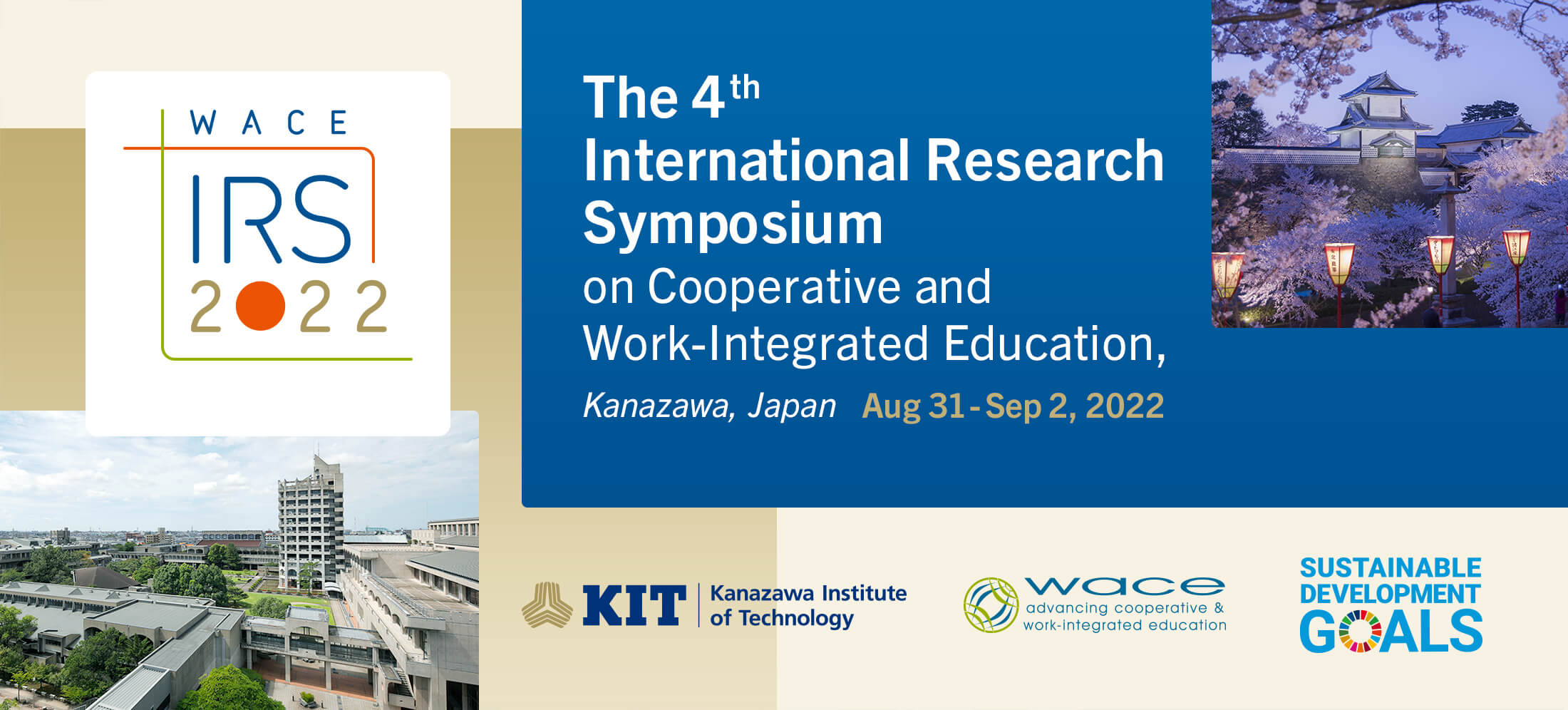 Travel
Applying for a visa
Participants may be required to obtain a short-term visa for their stay in Japan.The procedure for obtaining a visa differs depending on country and area of origin. Please consult the Japan Ministry of Foreign Affairs website for further information.
Ministry of Foreign Affairs of Japan:
https://www.mofa.go.jp/j_info/visit/visa/index.html
Access to the venue
Direct travel to the conference venue at KIT depends on the airport of arrival. The following diagram shows how to get to KIT from the main airports via Kanazawa Station.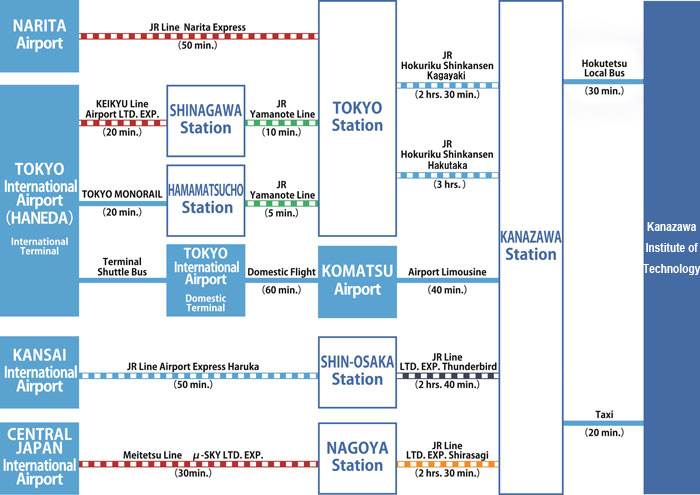 the public transportation timetables.
Transportation to sightseeing spots in Ishikawa Prefecture
Buses departing from Kanazawa Station are recommended for travelling to areas around Ishikawa Prefecture. For local sightseeing locations, the Kanazawa loop bus and Kanazawa light-up bus services provided by the Hokuriku Railroad Co. are most convenient.
Kanazawa Loop Bus, Kanazawa Light-up Bus
http://www.hokutetsu.co.jp/en/en_round
Kanazawa City Tourism Association