International Exchanges
Incoming International Students

Accomodation
Housing
In August 2018, the three-story "KIT International Community House" opened its doors to the international students from our sister schools. It locates within 5-minuets walking distance from KIT.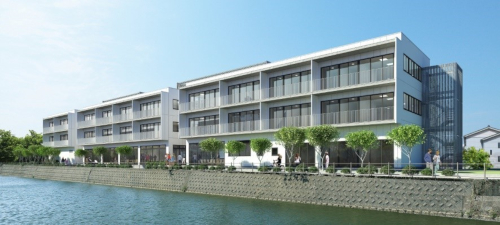 The 1st floor is a common place with a kitchen and communication commons.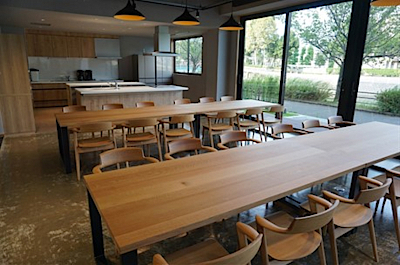 A common kitchen equipped with IH cooking heaters, microwaves, rice cookers, refrigerators, coffee brewers, various kinds of cookware, and dishes. This is used for special occasions only and the residents are encouraged to use a kitchen in each unit for daily meals.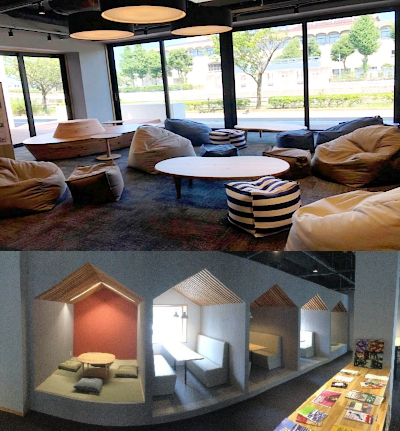 Such communication circle provides a variety of communication spaces to relax in your own style.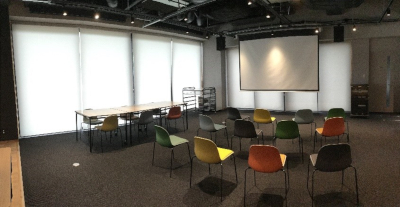 This is a learning space which is customizable according to purposes. It can become a presentation space, or be used for group learning or seminars.
The 2nd and 3rd floors are living spaces for the KIT-SPJ participants. There are 5 housing units on each floor. Five people stay in one unit sharing 2 shower rooms, toilets, laundry machine, and a kitchen.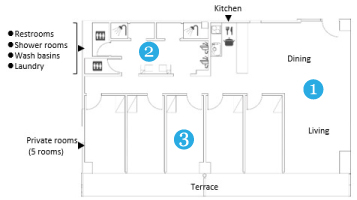 TV space, dining place, and a kitchen inside the Unit. The kitchen is equipped with IH cooking heater, toaster, rice cooker, microwave, refrigerator, and cookware.

Shower rooms, washing machine (without dryer), and toilets.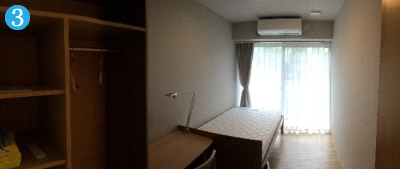 A single room furnished with an air conditioner, bed, study desk, and a closet.